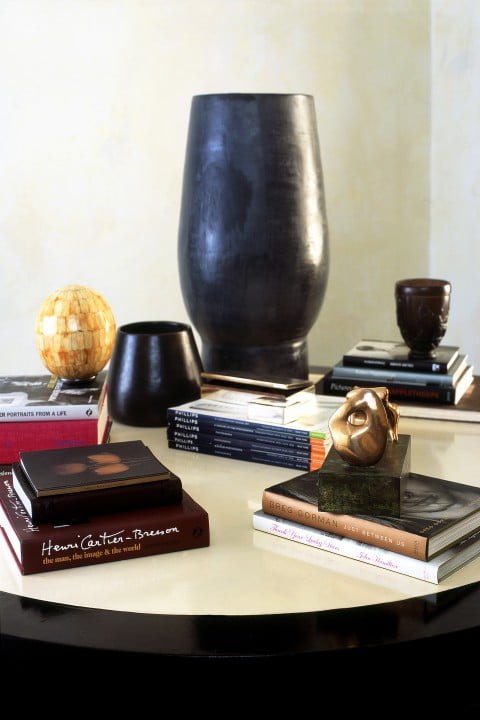 Accessorizing: A Final and Truly Important Step to Interior Design
Accessorizing is one of the final, and perhaps one of the most fun stages of home renovation for me as an interior designer in New York. While it may seem like it is an easy step to wrap up what may have been a lengthy process, this can be far from the truth. Finding the correct pieces to "tie" the room and home together can be both fun and challenging at the same time.
A very important factor that goes into this step is being sure to reserve part of the budget for the finishing touches. Using all or most of your money and not being able to accessorize correctly is much like presenting a Broadway show with a bad set design. It can be distracting and the true beauty of the show may not ring through as it should. Be sure and reserve a fair amount for the end stages of the design process.
Stages of Home Renovation and Interior Design
During our design process as interior designers in New York, we like to review our client's spaces, furnishings, and window treatments, and then consider where they may need something extra. Accents such as side tables, lighting, pillows, and artwork are what I consider to be functional accessories. Browse for items that are fun and work with your style. They can be bold or subtle but must always work with the palette of the room.
Be careful not to overdo it, however: sometimes less can mean more. The placement of key pieces in the right spots can make a big difference. Be mindful of your floor plan and flow, don't place pieces so you feel as if you're navigating an obstacle course. A clean, clear line of sight to where your eye draws you in are important spots to accessorize, however. Enjoy the fun of finding just the right pieces, but don't overdo it. A fine line of balance is key.
Choose your accessories wisely and it can really be more than decorative, but something meaningful and cherished for generations to come. We welcome you to contact us and get advice from us as the best interior designers in New york via virtual appointment!
________________________________________________________
About Jarret Yoshida: Jarret Yoshida has worked in the New York interior design world for more than two decades. With a varied portfolio of projects including residential and commercial spaces, he draws inspiration from his Asian interior designer heritage to create stylish, welcoming and sophisticated design solutions.