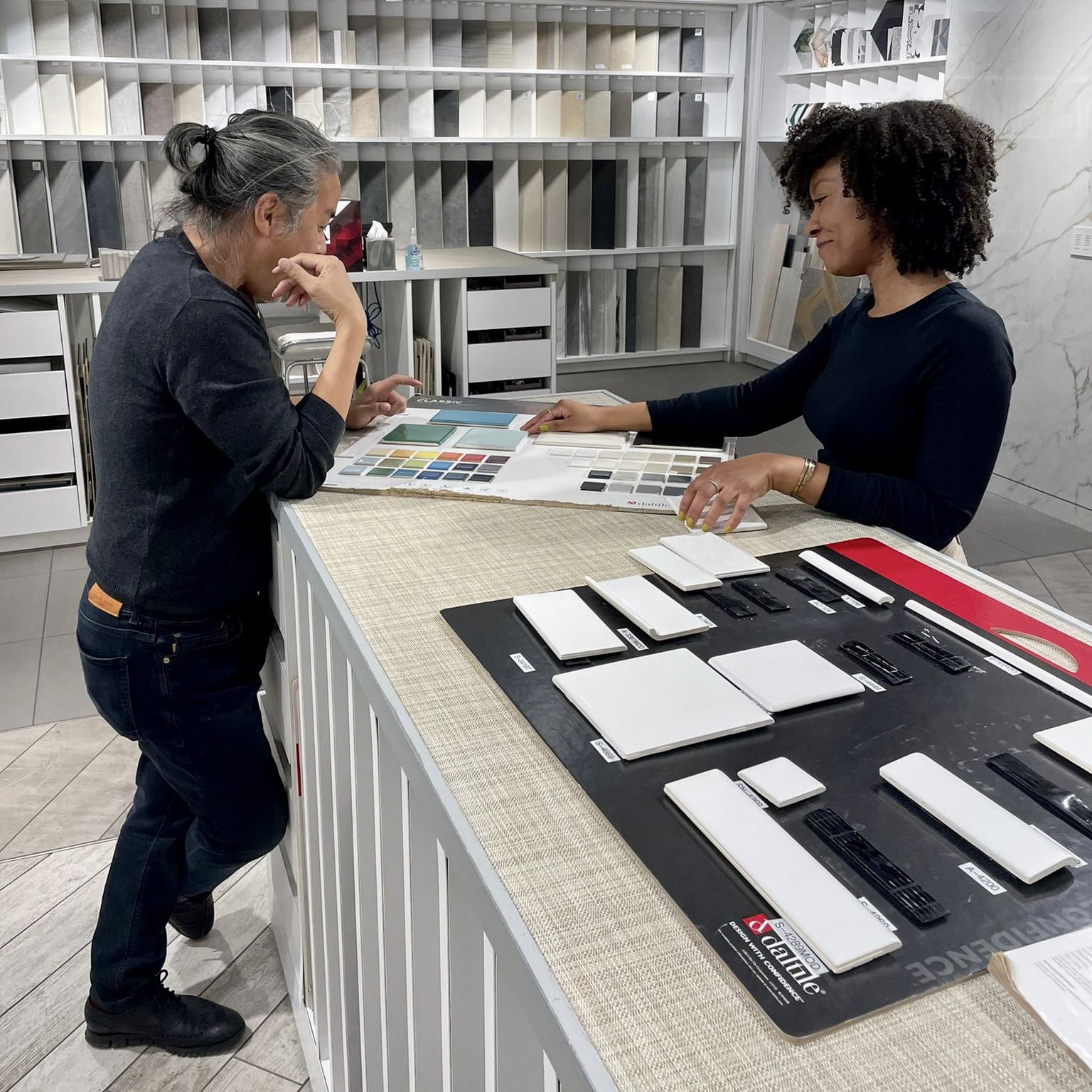 Subway Tiles: Refresh Your Kitchen and Bathroom Spaces Without Breaking the Bank
A critical part of my job as an interior designer is to offer clients an affordable price point leading to a beautiful finished product. While some clients may want to, and be able to have a larger budget, I am realistic about most people's needs and budgets. However, whether your budget is large or tight, any good designer will look for the best product at the best price.
One example of maximizing your finances while maintaining a high level of design is in the bathroom and kitchen. Refreshing your space with ceramic tiles can make a large impact and not necessarily burn up the budget. Using classics like Subway Tiles can save money, add value to the space and look dynamite.
There are variations in size and finish for Subway Tile these days and many diverse patterns for layout. Layout patterns vary from herringbone and offset to running bond and crosshatch with others in between. Be aware that some patterns use more tiles than others.
Subway Tile can be sourced in many places and is very affordable. It is a style that dates back over 100 years and is still being used today, offering a fresh new look to an old bathroom or kitchen with an affordable price attached. If you're interested in adding Subway Tiles to your bathroom or kitchen, I can certainly help with everything from selecting the right products to supervising the installation process. Simple book a complimentary consultation to get started!
________________________________________________________
About Jarret Yoshida: Jarret Yoshida is the Principal of one of the most well-known New York interior design firms today. He draws on his Japanese interior decorator heritage and years of experience to create environments that are tailored to his clients' needs and designed to make them feel comfortable, relaxed, and happy.