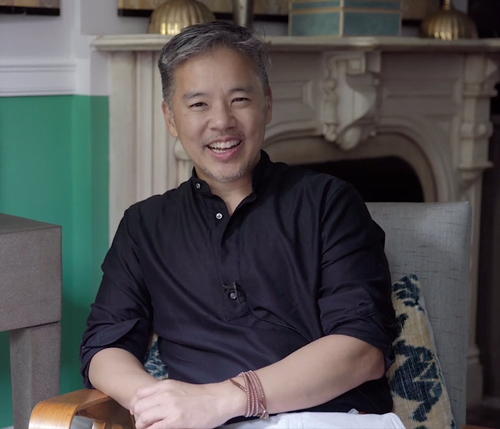 Welcome to My Brooklyn Brownstone!
While most designers love a clean slate, I think working with the history of our clients and their home is a more creative moment for everyone involved. What sparks my creativity is discovering how to honor the past without being saddled by it. How do we envision possibilities within an existing framework that will make our clients and their family and friends happy to be there?
Every day presents me with a number of strategic questions, which is one of the reasons I am excited to get out of bed every morning. Not knowing how I am going to answer those questions is a source of excitement, not anxiety.
Twelve years ago I decided to take on one of my most challenging yet most rewarding projects: my 120-year-old home. My partner and I decided to become the next chapter in the life of our historic brownstone in Brooklyn, a former crack den with no front doors. Where most people saw a dark unsalvageable history trapped within decrepit interiors, I saw an opportunity. I am a huge believer in second chances and this beautiful home deserved one.
Click on this video to see how we restored and refurbished this historic architectural gem and complemented it with unexpected modern and contemporary furnishings designed for the Instagram age.
________________________________________________________
About Jarret Yoshida: Jarret Yoshida is one of the top Brooklyn Brownstone interior designers working today. With his keen eye for detail and knowledge of luxury materials, he crafts personalized and unique interior spaces that are tailored to each client's needs.