Making Our Brooklyn Brownstone an Energy-Efficient Home (Part 2)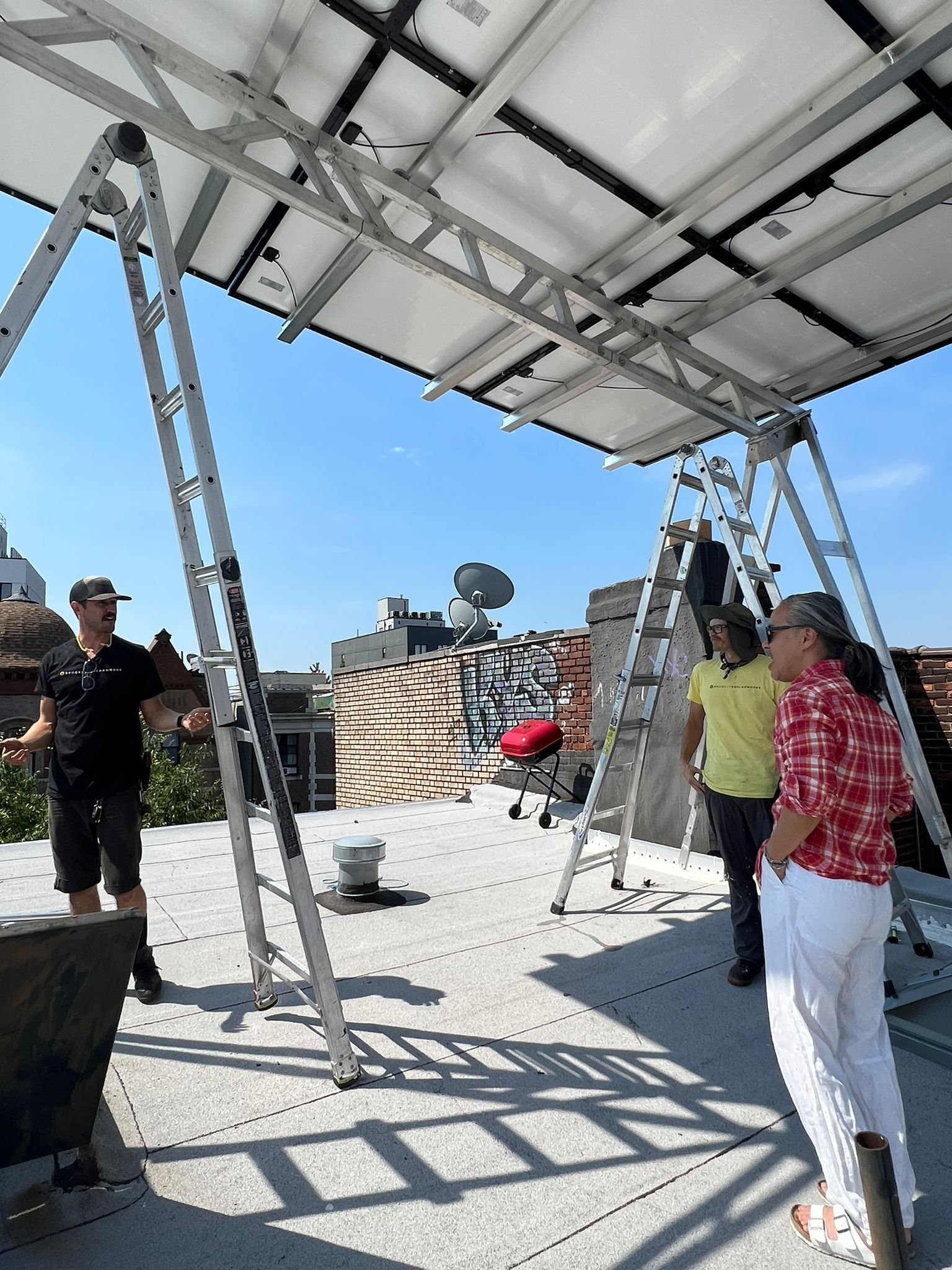 Design trends come and go, and as a Brooklyn interior designer, I'd always like to push the boundaries of design to keep up with our ever-changing world. We live in a time where sustainability is everything, especially when it comes to an energy-efficient home. 
For those of you who are following my quest for an energy-efficient Brooklyn brownstone, you know recently we've been working closely with our local solar company, Brooklyn Solarworks, about the installation of panels on our roof. There are lots of details to consider and a ton of information to gather, but we've found that most of it can be done pretty quickly. They needed information on how much electricity we use and how many kilowatts per hour we're using as per our monthly bill. We turned over that information and applied for loans through a state program that's actually mostly paid for by federal grants; the rest will be tacked onto our monthly plan. For more details on how to get started, schedule a free consultation with Brooklyn Solarworks!   
Solar energy companies in NY highlight the importance of considering two factors when choosing a solar power generation system: how you will use the energy generated—either on-grid, off-grid, or a hybrid of the two; and whether or not to place a charge controller and/or battery bank on your roof. For example, some solar systems do not require a charge controller or battery bank, but these are usually found in on-grid systems. Off-grid and hybrid systems require you to include a charge controller and battery bank; however, the size of this equipment will depend on the number and/or size of your solar panels. Placing your charge controller and/or battery bank in an easily accessible location can help prevent damage in case of natural disasters or other unforeseen circumstances.
Don't worry, it doesn't mean that placing a battery bank will always impair the sophistication and aestheticism of a setting, there's always a way to make it work. The placement of this component in the design is entirely due to necessity, but you can seamlessly incorporate it into home decor.
We are excited to be taking advantage of some "free" sources of energy, so we can reduce our reliance on nonrenewable resources like oil. And since we have our new awning, that means our roof won't get as hot, and one day maybe we'll have a roof deck…I certainly hope so! 
Not only am I trying to be one of Brooklyn's most creative brownstone interior designers, but I'm also trying to be one of its most energy conscious. When you're not at one of the huge interior design companies in New York, you get to explore what you like to give your clients a more personalized plan—and have an energy-efficient home.