Award-Winning Interior Designer in NYC
Jarret Yoshida, Inc. is a full-service architecture and interior design firm that redefines the essence of home design based in Brooklyn, NY. The firm blends Japanese interior design aesthetics with contemporary principles to create luxurious, comfortable living spaces. Jarret Yoshida's approach as an Asian interior decorator is global in scope—he translates each client's unique needs, desires, and aspirations into environments that exude sophistication, sensuality, and a perfect sense of order.
Within the vibrant heart of New York City, his full-service studio is a hub of creativity. It's here that he meticulously orchestrates design-driven transformations for his home decor and hospitality clients, both inside and out. The hallmark of Jarret Yoshida's work lies in his ability to cultivate a relaxed, organic aesthetic that serves a purpose. Every detail is thoughtfully crafted to promote flow, comfort, and productivity.
In a world of design, Jarret Yoshida is a name synonymous with innovation and excellence. Dive into his interior decorator portfolio and discover how he transforms spaces into living works of art.
Explore a Magnificent Townhouse on the Upper West Side in Manhattan
Jarret takes us on a tour of this Upper West Side townhouse, an exceptional New York interior design project that reflects an elegant balance between classic and contemporary design.
Jarret brings an unexpected eye to interiors by melding the contemporary with vintage and custom pieces, often inspired by art and design history while looking into the future. Our services include:
Residential Interior Decoration and Refresh
Space Design and Construction
Art Curation and Consultation
Our home interior projects range from luxurious penthouses in Manhattan, Brooklyn, and Hawaii to intimate studios in the West Village, Jarret is highly acclaimed for his distinctive approach to art, architecture, and design. We provide services in:
Manhattan
Brooklyn
Hawaii
Our Interior Design Process at a Glance
"Ask Anything" Meeting
Let's talk about project scope, budget, and how your living spaces complement your current lifestyle and where your current situation has room for growth.
Site Visit and Measuring
Once we're hired, we come out to your home to take measurements, discuss what kind of look you're going for, and get a feel for your space.
Drawings for a Clear Path Forward
We'll create a preliminary floor plan and furniture plan: we'll show you how we will use your space and unlock the functionality and beauty you're looking for.
Presentation Walkthrough
Building on our drawings will take the information we have gathered and create a presentation that includes furniture plans and renderings of the space.
Client Review
Throughout the process, but especially after our presentation, we will adapt and adjust your scheme based on your feedback.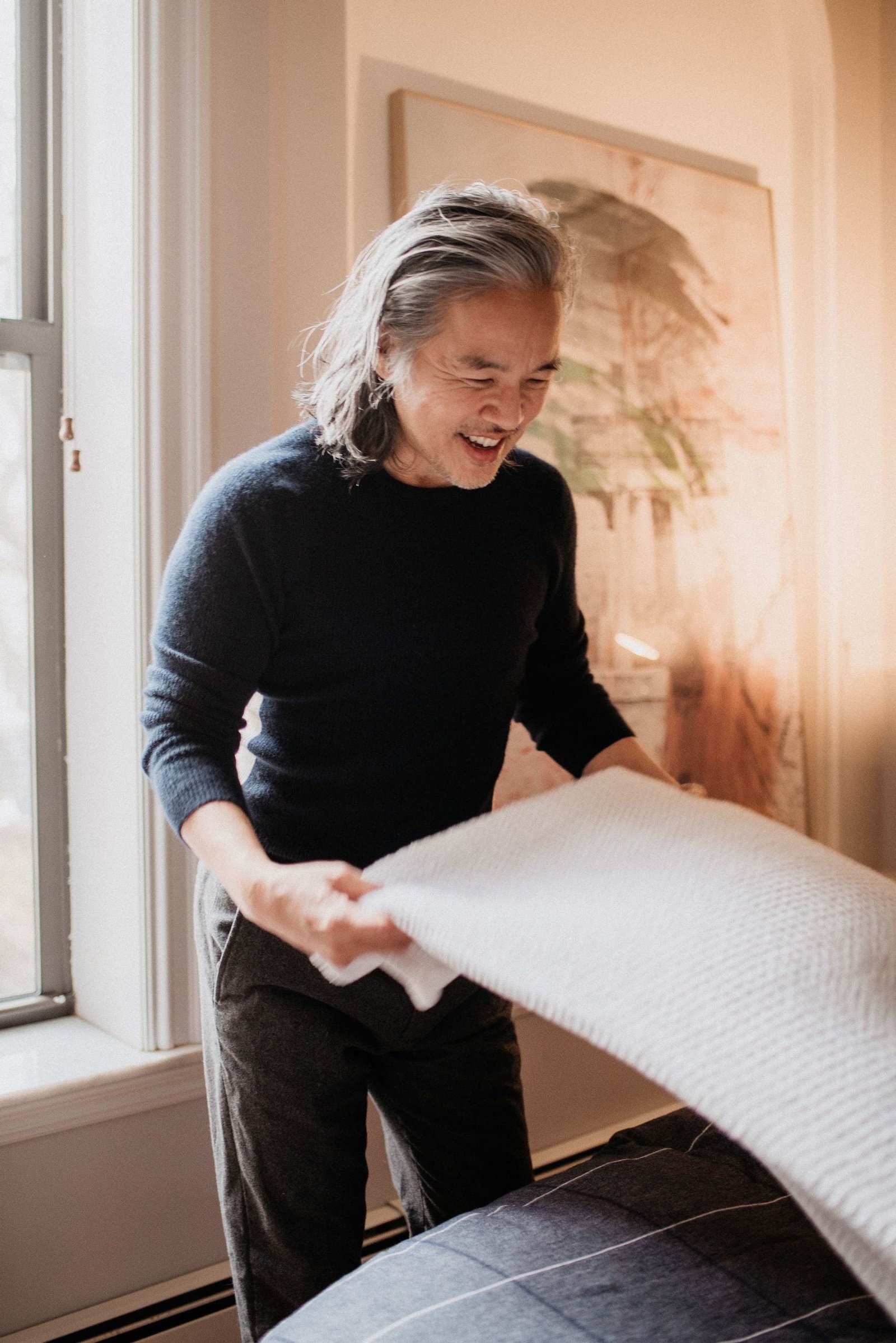 Meet Jarret
Jarret Yoshida is one of the top interior designers in New York, with clients in Manhattan, Brooklyn, Honolulu, as well as an impressive array of projects all over the world. His interior design ethos stems from his natural sense of curiosity about different cultures, styles, and forms—all while remaining deeply inspired by the quiet harmony of Japanese aesthetics and the warmth and welcome of his Hawaiian childhood home. Jarret's sophisticated, harmonious, yet eclectic tastes reflect this unusual combination of life experiences.
For the past 20 years, Jarret Yoshida, Inc. has been consistently ranked as one of the top interior firms in NYC. With home interior projects ranging from luxurious penthouses in Midtown Manhattan to intimate studios in the West Village, Jarret is highly acclaimed for his distinctive approach to art, architecture, and design.
"Love Jarret, Khristina and team! They were wonderful to work with. So creative, hip, professional and completely knowledgeable about all aspects of the business. They have impeccable taste. They turned a drab little space into something quite fabulous!"
"Jarret and his staff are absolutely top notch…so glad to have worked with this interior decorator for my Brooklyn condo project!"
"…Although Jarret's office is in New York and I live on Oahu, the distance wasn't a factor…His customer service and attentiveness was on point and I loved working with him and his staff. They listened to my concerns and stayed within my budget and produced a beautiful design for my condo, blending contemporary Japanese interior design and Hawaiian influences."
"I really cannot say enough about my experience with Jarret and his team…They stood behind their work and I always felt as if my interests were cared for. The final product far surpasses what I even possibly envisioned…these folks are truly thoughtful both in personality and aesthetic. Definitely one of the top interior design firms in NYC!"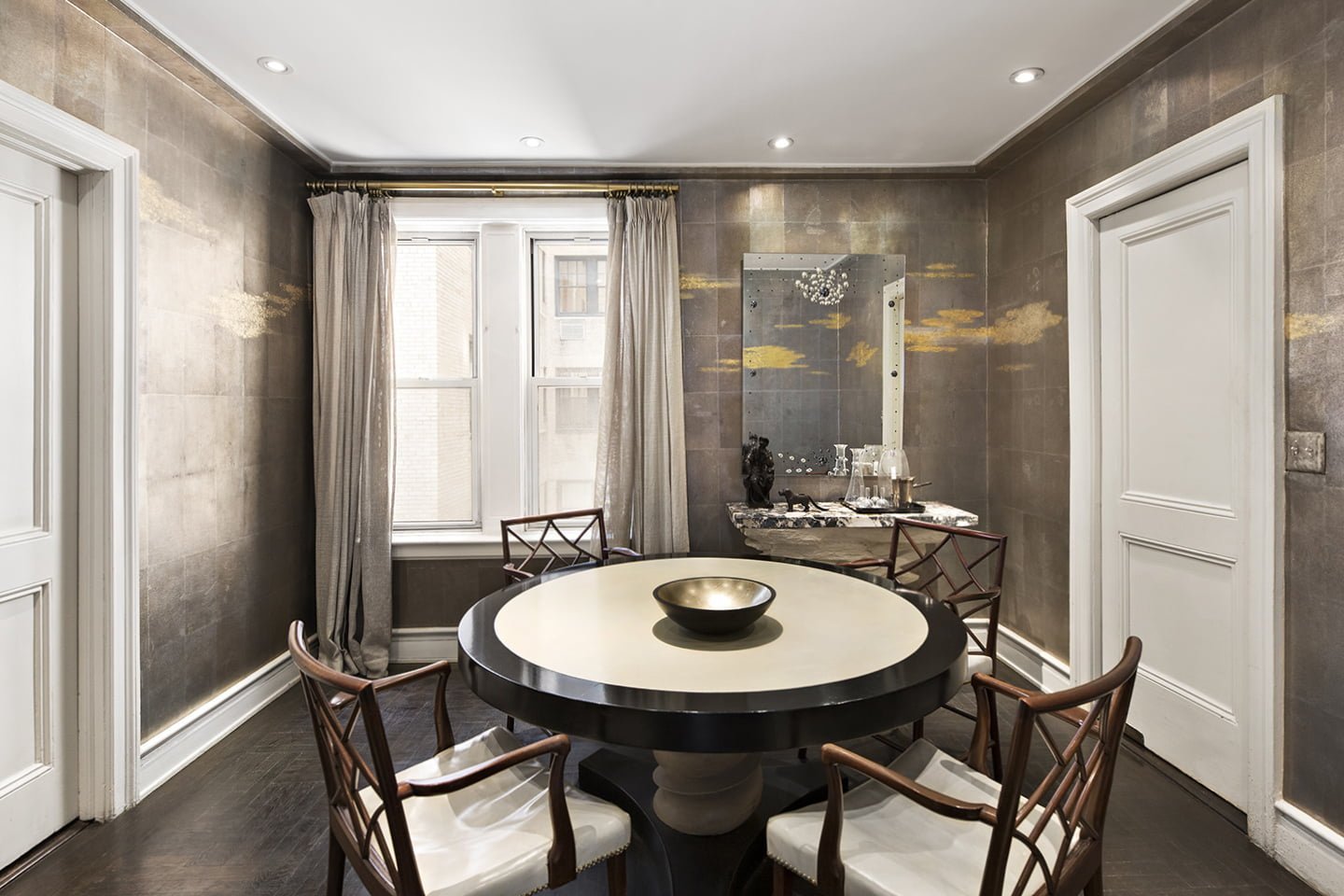 We can't wait to hear more about what you're dreaming up for your space. Every project begins with an "Ask Me Anything" call, where you can tap into our expertise about what's possible for your project and budget. We welcome you to book an appointment today!