Transform Your Interior With Modern Decoration Ideas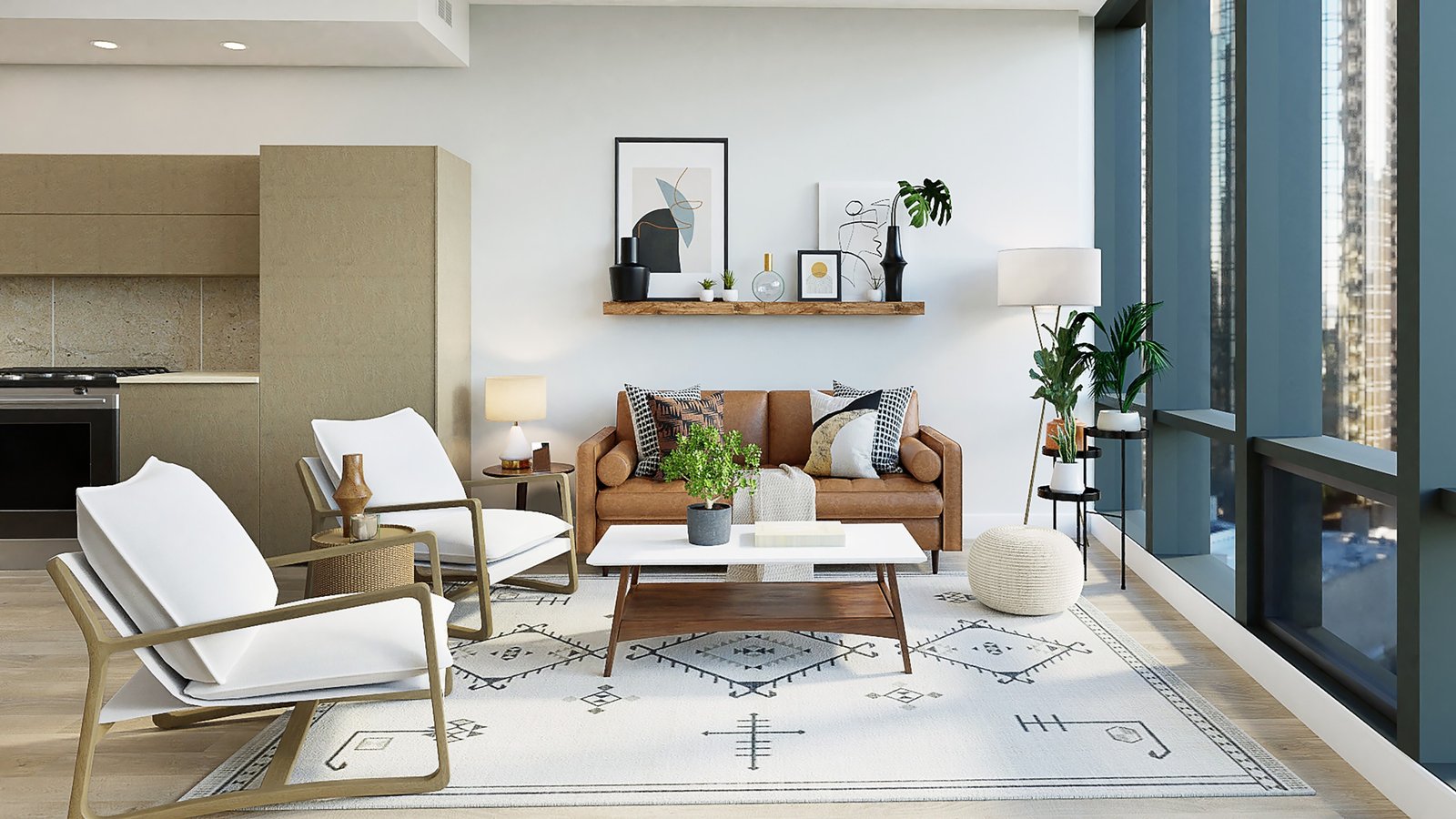 Have you ever walked into a room and felt like you've stepped into a time capsule? The decor feels frozen in another era, leaving you uninspired and longing for something fresh. We've certainly seen our fair share of outdated residential interior design in New York! Based on our professional experience, here are some modern decoration ideas to improve your living spaces.
Let's begin by addressing the question of how to infuse modernity into your living space. First on the list of outdated elements are gray-stained wood floors. While they might have been trendy in the past, we feel they impart a cold and unwelcoming feel to a room. So, what's the modern alternative? We suggest embracing the timeless elegance of natural oak flooring. It's a classic choice that has stood the test of time and pairs well with almost any decorating style. Consider it a must-have foundation for a modern home or condo.
Next, let's turn our attention to baseboards and entryway moldings. While these have long been staples of home design, some may argue that they have become passé. The association with "McMansions" and a more traditional aesthetic can make homeowners hesitant to incorporate moldings into their modern spaces. However, our modern home decorating advice would encourage you to think about the transition from one room to another. It's a moment of anticipation, an opportunity to create a sense of arrival. With the right moldings, the entryway can become a focal point, setting the tone for the rest of the house. Moreover, from an architectural and design perspective, moldings are essential elements that add depth and texture to a space. Even the most contemporary homes can benefit from the addition of well-placed moldings, adding a touch of sophistication.
Lastly, let's tackle the issue of farmhouse sinks, a beloved feature in rustic farmhouses but not always suitable for residential settings. So, what's the modern solution? We like to explore sleek and minimalist designs that complement contemporary interiors. Instead of the traditional farmhouse-style sink with its deep basin and apron front, consider opting for a stainless steel undermount sink or a stylish composite sink in a neutral color. These options provide a clean and streamlined look that aligns well with modern aesthetics.
With a thoughtful combination of natural materials, architectural details, and personalized accessories, you can create a modern and inviting home that will stand the test of time. So go ahead and embark on your decorating journey! And remember, when it comes to interior design, don't be afraid to have fun and let your personality shine through. Your home should be a reflection of who you are, not just a reflection of current trends. So, let your own modern decoration ideas take flight and make your space truly yours.