Choosing Your Bedroom Paint Color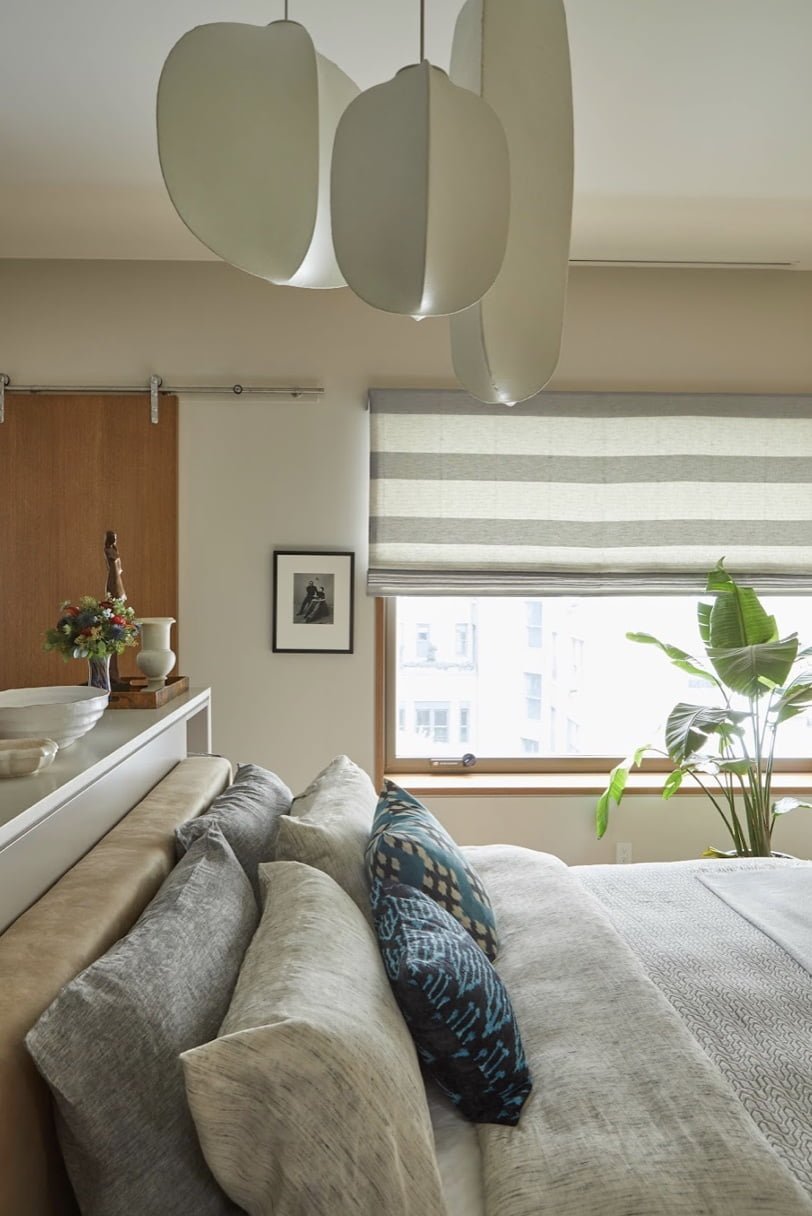 A bedroom is more than a room. It's a sanctuary for relaxation, for reading, for dreaming. Beautifully designed spaces that are comfortable, warm, and inviting are what I dream about, and with a good paint color, you'll be able to add some personality to your soon-to-be favorite room.
Believe it or not, the number one question I am asked by friends and family is: what paint color should I use? Millions of people have had to make this very decision, but the truth is that a professional interior designer like me is able to make this decision much faster. As they are guided by an expert's trained eye, they can quickly and easily have all the right colors to match your room together, using colors that blend perfectly but go great with each other.
First, always look at the largest items in your bedroom and coordinate a paint color with that—and for most people, that means it's your bed. You can also coordinate paint color with your flooring. In general, I like selecting paint color with floors, bedroom furniture, and curtain treatments.
Pro tip: NEVER choose a paint color first. Paint is intended to complement your design scheme, not drive it.
When you perform this color experiment, look at paints on a day when the light isn't too bright in the room, ideally by daylight unless you're never in the room in the day. If the light is too bright, it will wash out the color and make it artificially lighter than it really is.
Follow the above easy process and you'll avoid repainting your room and have a space you'll get compliments on in years to come! And of course, I welcome you to reach out for a free consultation should you be interested in hiring a professional to help with your bedroom decor.