Area Rugs Really Pull the Room Together!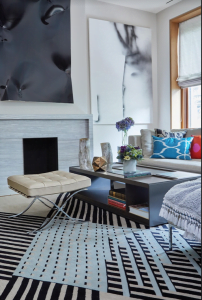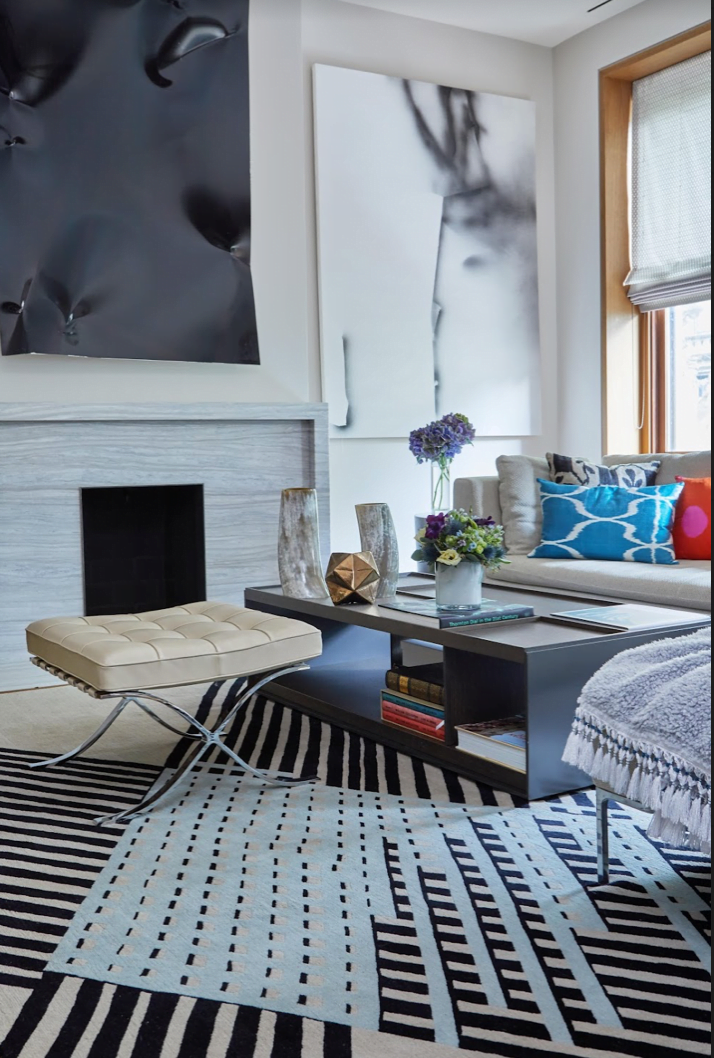 Using area rugs of any kind can make a major difference in any space. Hallways, foyers, living, dining and bedrooms. Any room can be transformed with the right size, shape, and textured rug. They can make a space warmer, not only with color and tone, but also making your stone, tile or wood floor more comfortable to the touch.
Being sure the area rug is spatially right for the room is key to interior design. Too small and it will look as if you shrunk it in the wash; too large and it looks as if you made a mistake while measuring. While choosing between rug sizes for the living room be sure that at least the front legs of all furniture are on the rug. In the dining room, the rug should generously hold the table and chairs, even when they are pulled out. There should be at least 24" of extra room on all sides.
For a spacious bedroom, choose a rug that holds the bed and nightstands, and provides extra coverage for walking on either side and the end of the bed. A slightly smaller rug that comes just under the end of the nightstands can also work nicely. You can also use smaller rugs on either side of the bed, or, for a bed in the corner of the room, on one side.
Don't be afraid to play with pattern or color, as it can bring life into an otherwise dark space like a hallway or foyer. Light patterns and colors can also be used with brightly or darker colored furniture to make the room appear light and vibrant. There are so many different choices on the market these days, some stock and some custom that it can seem overwhelming. A professional can help with the particulars of choosing just the right piece for your space. If consulting with a rug store, bringing measurements of the space and pictures of the existing furniture will be a great help. If you are working with an empty space, the sky's the limit as far as choices.
Remember to choose something that feels good underfoot, you will be walking on it every day. Beauty and comfort need to go hand in hand with this choice. Pets may also be a concern, as dander and shedding fur can build up in deeper piles. This can be bad for those with allergies, so this is another thing to keep in mind when looking for the right rug.
The existing or expected traffic in the space may also be a considering factor when choosing a new rug. If you have little ones, think of the spills and accidents that go along with them. Heavier patterns or deeper colors may be an option while the kids grow up.
Finally, safety is always a concern. When purchasing a rug, be sure and get the accompanying non-slip pad underneath. It can be as simple as a thin, rubberized pad or a thicker pad made for extra comfort. Either way, these will ensure your rug stays put while walking on them, ensuring you do not slip and fall.
Color, texture, design—there are so many choices for area rugs on the market now that it is amazing! Just remember to think of how that rug will feel underfoot when making a choice, as well as how it will be to keep clean. Very light colors and a deeper pile can equal more cleaning.