Welcome to My Brooklyn Brownstone!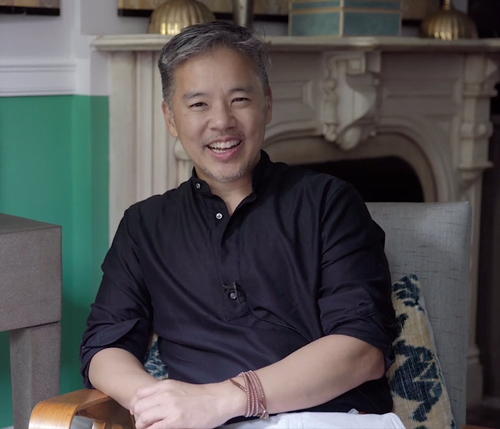 Most New York interior designers love a clean slate; being able to start fresh with the possibility to bring any kind of design to life is typically ideal. However, I believe that being able to work with our client's history and current state of their interior home design can be a creative moment for everyone involved. I feel creatively stimulated whenever I have the opportunity to discover how to bridge the gap between my client's previous aesthetic choices with new ideas without one overpowering the other. By doing so, my clients aren't immediately surrounded by unfamiliarity even if they decided on those new aesthetic choices. So how exactly do we envision possibilities within an existing framework that will make our clients and their family and friends happy to be there?
Every day as an interior designer in New York, I am presented with a number of strategic questions (which is one of the reasons I am excited to get out of bed every morning!) Not knowing how I am going to answer those questions is a source of excitement, not anxiety, because there are just so many possible routes to the same result. My projects are collaborations between me and my clients where we're both striving for the same result-a home they love living in.  And working in the business of interior design gives me the unique opportunity to mix and match. There are simply no wrong answers and for designers like myself, it makes me that much more motivated and compelled to make my client's vision come to life!
Twelve years ago I decided to take on one of my most challenging yet most rewarding projects: my 120-year-old home. Before our home is the way that it is now, it was a former crack den with no front doors. I'm sure you can imagine what the inside would look like, and with a home this old, it was sure to come with its own unique challenges. But there was something about this home, where most people saw a dark unsalvageable history trapped within decrepit interiors, I saw an opportunity. So soon enough, this former crack den was the origin of where my partner and I decided to begin the next chapter of our lives with our historic brownstone in Brooklyn. 
Of course, this was one of the most difficult projects I had taken on. This historic brownstone was my new home and as an experienced New York interior designer, I would never judge a book by its cover. But even though, I am a huge believer in second chances, with a project so personal, the trials and tribulations are that much more impactful and decisions were that much more difficult to decide. Unlike my usual situation where I am merging my vision and my client's vision together, the designer and client were one and the same. There were many new ranges of taste I wanted to experiment with as a Brownstone interior designer, and there were also familiar styles I wanted to maintain and integrate. Nevertheless, at the end of a very long journey, I felt that I had really accomplished the vision I was trying to achieve for me and my partner. Naturally, as a New York interior designer, as time goes on, my tastes will change and adjustments will be needed, but at the moment, I feel that I had finally given this beautiful brownstone the restoration it deserves.