Brooklyn Brownstone
This is certainly an Airbnb that transcends anyone's expectations. The vibrant accent walls and unique vintage pieces work so well together to create an unforgettable experience at this Brooklyn Brownstone! Every colorful wall brightens up the room, but amidst these walls are vintage pieces that steal the spotlight. Upon entering the kitchen, the green-brown wooden kitchen cabinets with the custom koi fish backsplash are one of a kind and, frankly, never seen before.
The touch of gold throughout the house, from cabinet handles to bed frame and even to the chandelier, ties together the retro furniture and antique accessories. Though this is an Airbnb, it'll undoubtedly encourage visitors to extend their stay in this Brooklyn Brownstone. Prepare to take notes of the design, as it will leave a lasting impression on guests!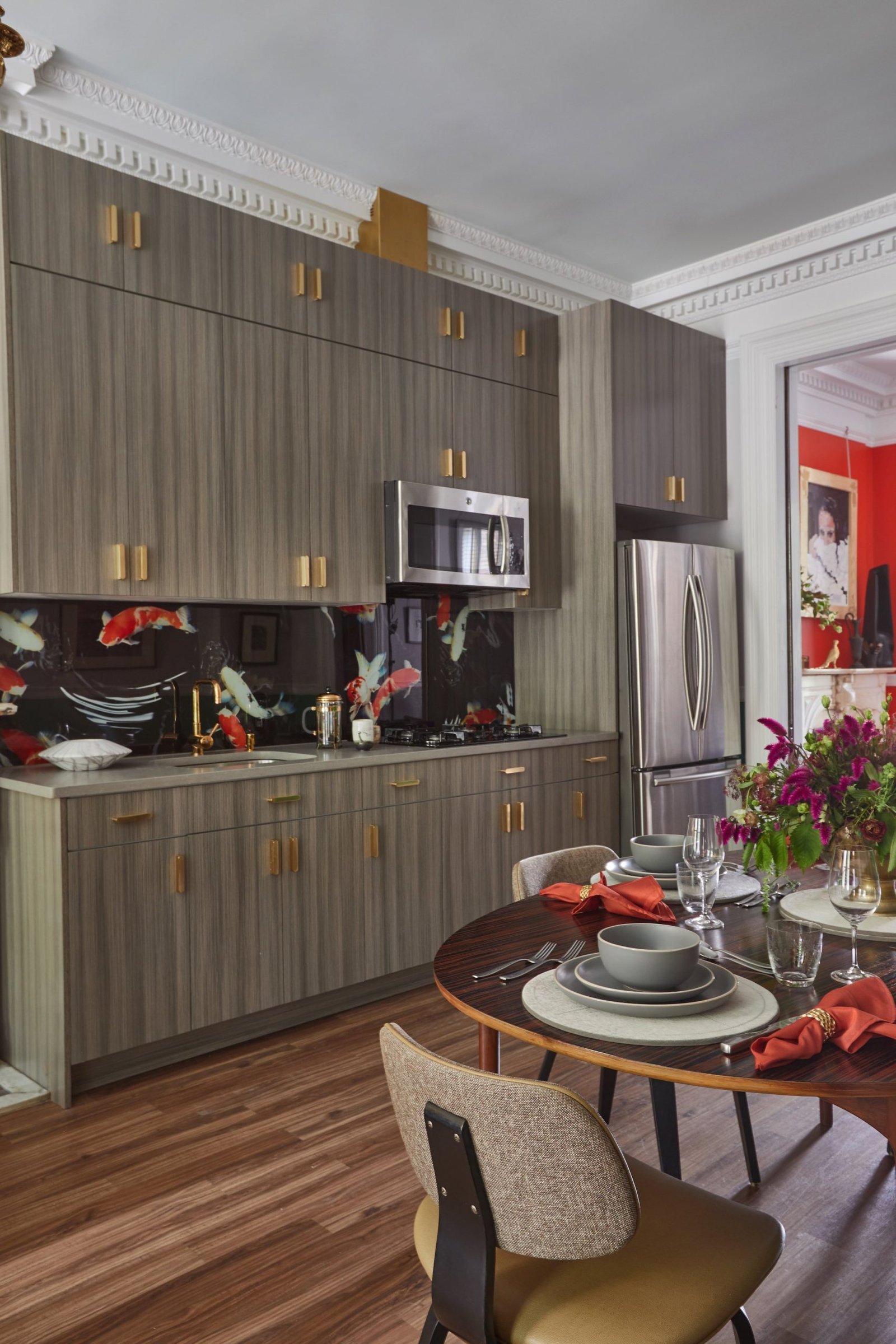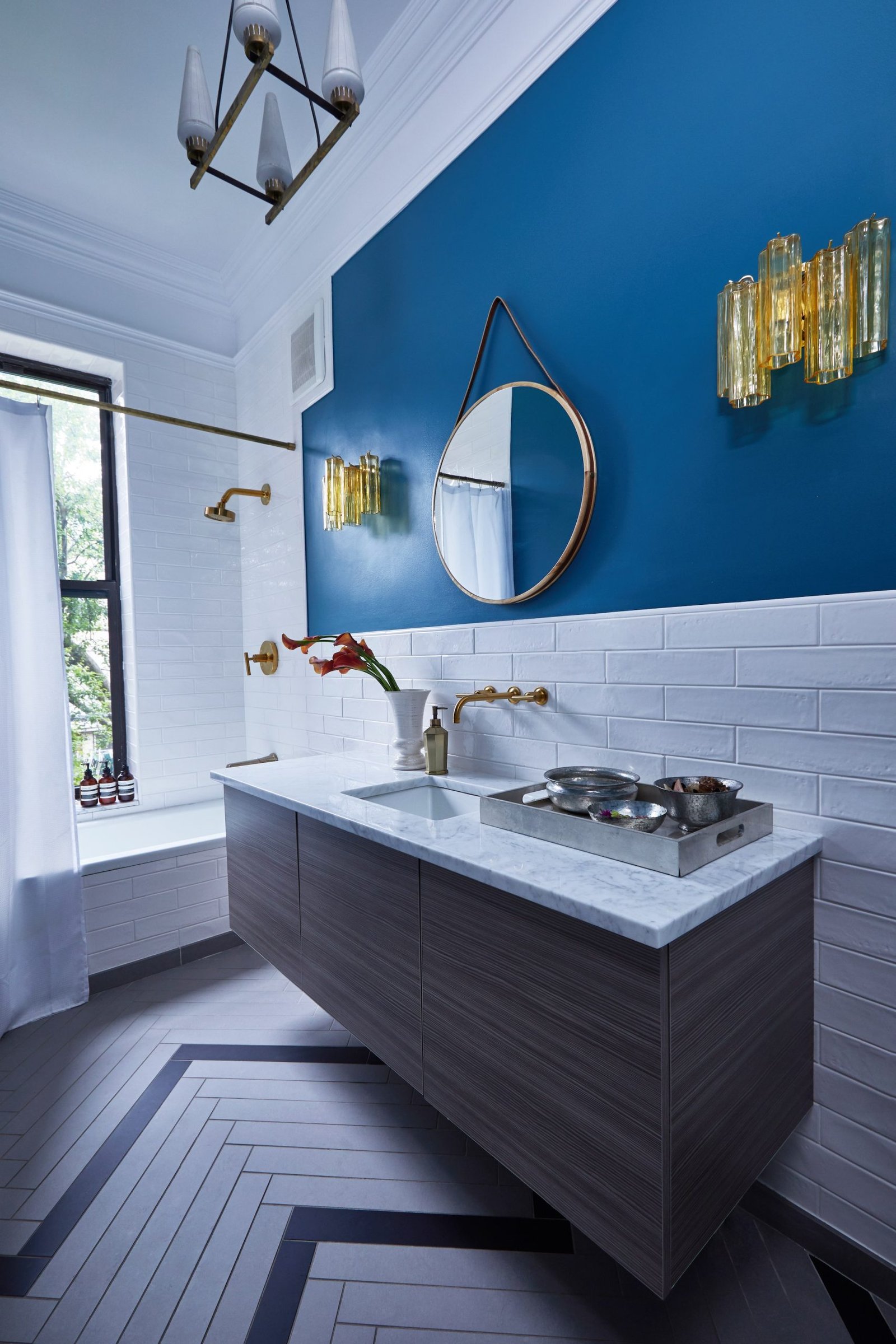 We can't wait to hear more about what you're dreaming up for your space. Every project begins with an "Ask Me Anything" call, where you can tap into our expertise about what's possible for your project and budget. We welcome you to book an appointment today!