Luxury Condo in Chelsea, NYC
This custom-designed condo in Chelsea stands as a testament to the power of thoughtful design and the transformative impact it can have on living space. By embracing the principles of New York interior design and infusing the space with carefully selected art and design objects, our team has created a captivating sanctuary that perfectly embodies the owner's vision—a space where elegance, personality, and boundless creativity merge to form a truly urban luxury living experience.
The floor-to-ceiling windows showcase breathtaking views of the city, allowing the vibrant energy and sunlight to carry into our client's day to day. In contrast to the warm tone of the living room, the bedroom incorporates soothing cooler tones of gray and white. This bedroom design allows for a more sophisticated escape from the hustle and bustle area of Chelsea. Whether it is the kitchen, bedroom, or bathroom, every space in this contemporary condo is chic and filled with both vintage and contemporary furnishings.
In this stunning interplay of thoughtful space planning, our client's condo becomes more than just a living space; it becomes a true reflection of the owner's identity. The seamless flow between the dining and living areas invites conversation, exploration, and a deep appreciation for the beauty and individuality of this remarkable residence.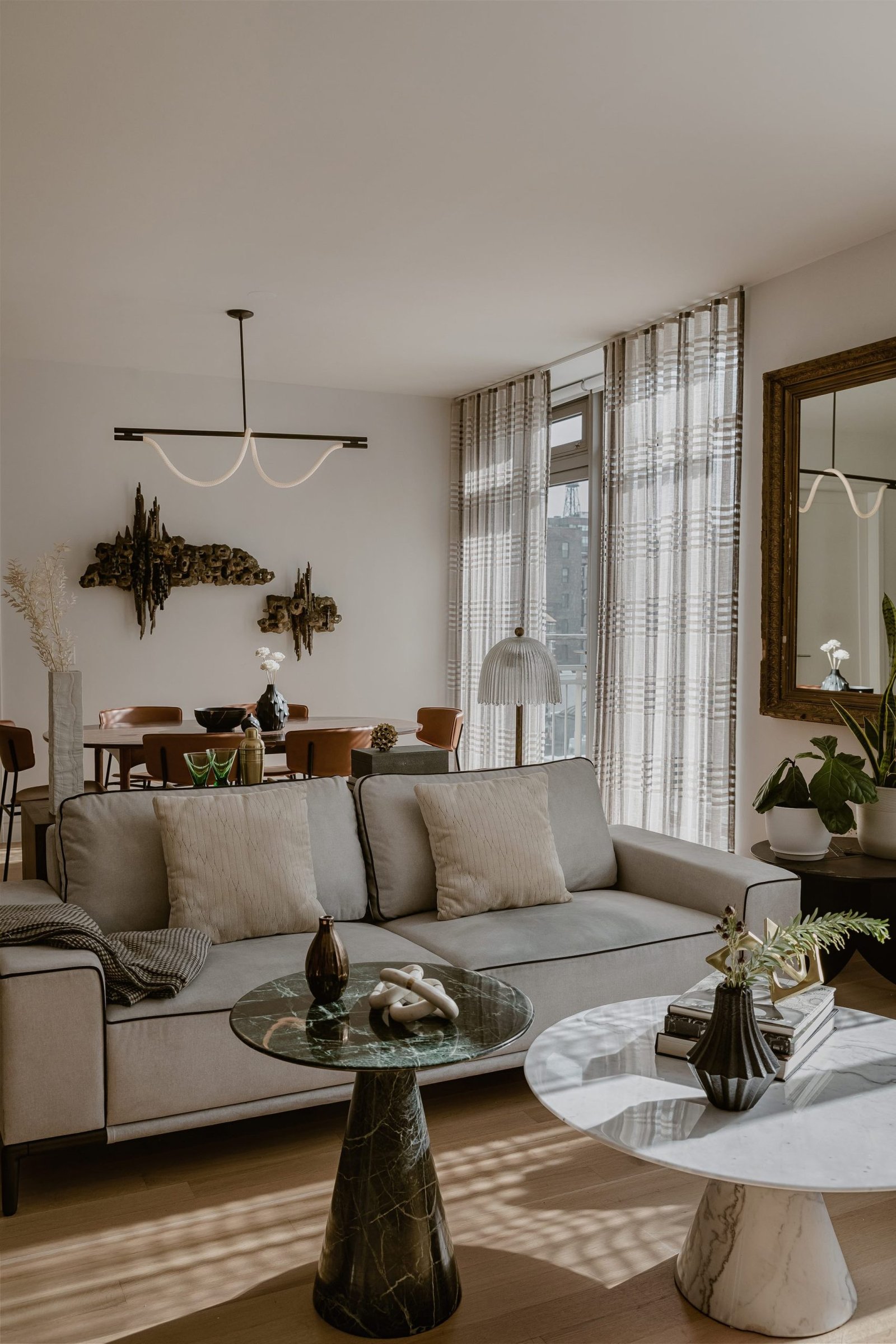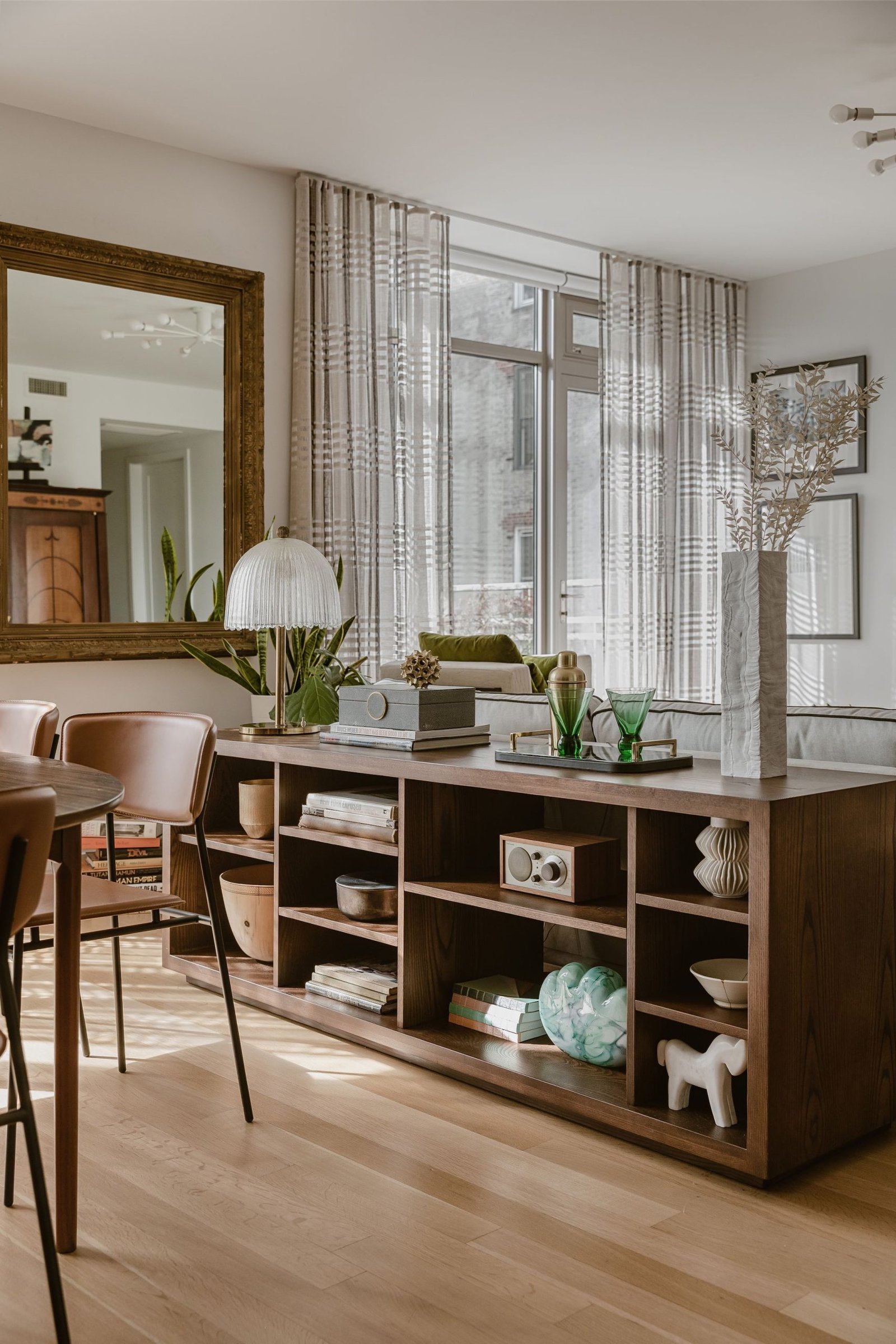 We can't wait to hear more about what you're dreaming up for your space. Every project begins with an "Ask Me Anything" call, where you can tap into our expertise about what's possible for your project and budget. We welcome you to book an appointment today!