Soho Loft
This modern Soho loft holds both qualities of creativity and artistry within its walls. This extraordinary space has a diverse collection of unique photography pieces, making it feel like an art gallery to a home for an art appreciator. The color palette of grays and blues produces a feeling of tranquility.
The kitchen stands out as a centerpiece, boasting sleek gray cabinets and a stainless steel island. The cool tones of blue and gray are woven throughout the loft's decor, from the rugs and walls to throw pillows. The combination of these elements creates a serene atmosphere, inviting visitors to appreciate the beauty found within each photographic masterpiece. Each piece of this loft holds powerful visual storytelling and artistic expression, and one can say this home is a haven for connoisseurs of fine art.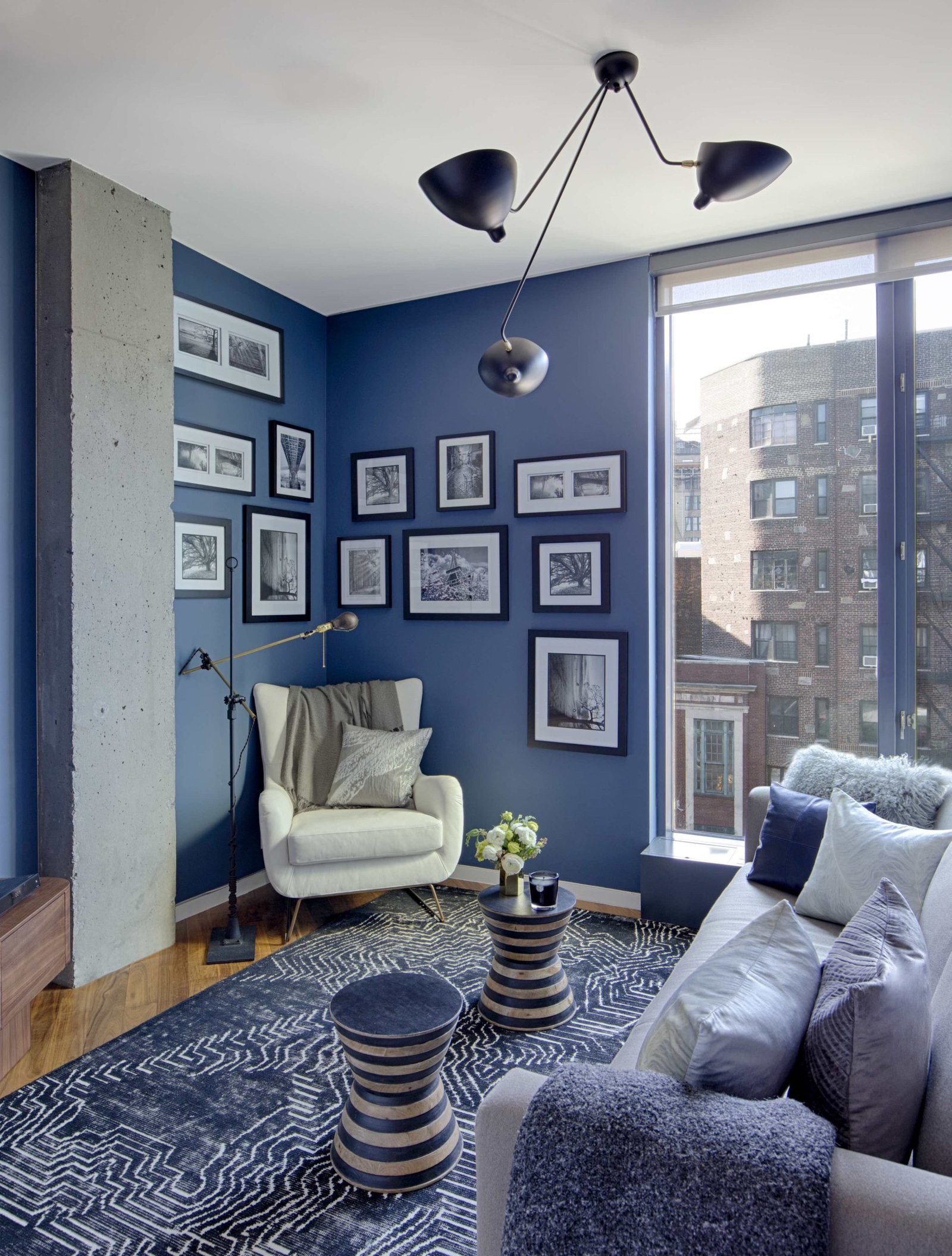 We can't wait to hear more about what you're dreaming up for your space. Every project begins with an "Ask Me Anything" call, where you can tap into our expertise about what's possible for your project and budget. We welcome you to book an appointment today!