What is Japandi Interior Design? Three Characteristics to Know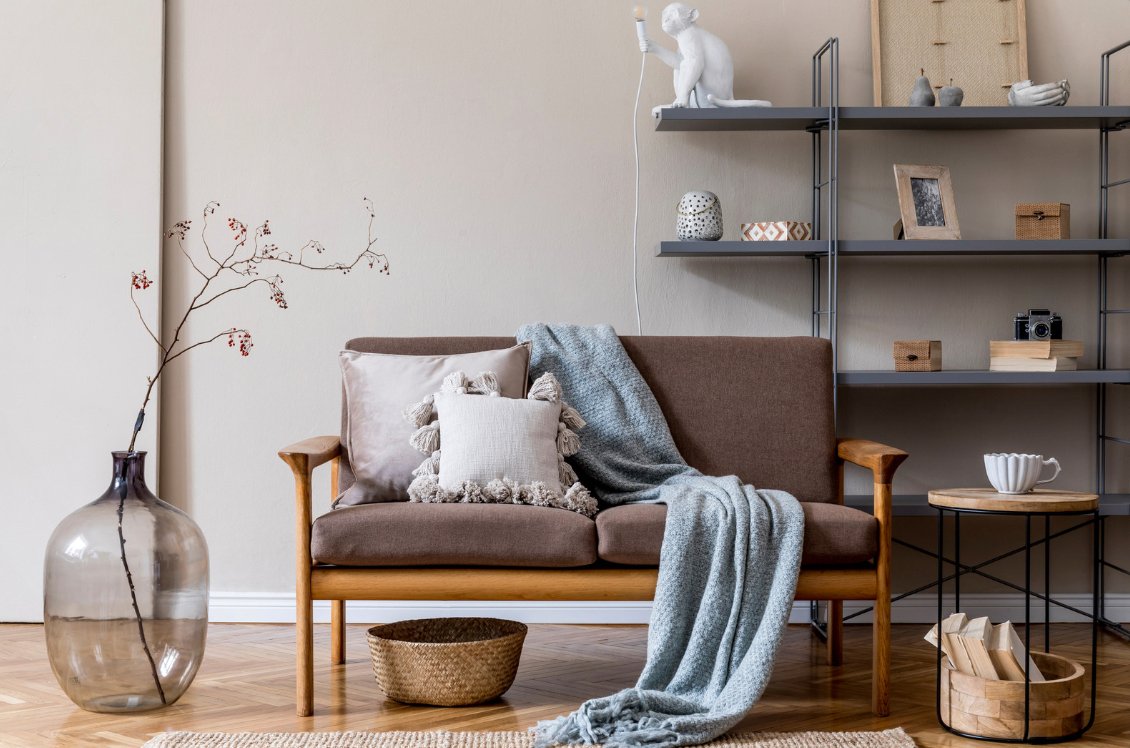 Since I'm both a Japanese interior designer born in Hawaii with heavily Asian influences—but started my career as Scandinavian mid-century started to take off—I've been doing Japandi interior design before it even had a name. Interior designers in New York get called on to do multicultural design constantly for their clients, and Japandi is one of those movements that is trending recently.
"Japandi," a hybrid style of "Japanese" and "Scandi" aesthetics, inherits the genes of both the tranquility and simple elegance of traditional Japanese interior design, as well as the coziness and earthiness in Scandinavian style. As a fairly new interior design trend that started around 2016, Japandi aesthetics is now gaining popularity, celebrated by many of the top Japanese interior designers today. Here are three important characteristics of good Japandi design:
Japandi Design: Combining Formal Beauty and Human-Oriented Functionalism
One of the main intentions of Japandi style is the desire to create aesthetically pleasing while functional designs that formulate a positive, cozy, and easy lifestyle. Each object in a Japandi house is given more than a mere utilitarian purpose. Japandi style transforms everyday objects into pieces of art, fragments of memory, and reflections of lifestyle. Japandi helps people to be aware of the importance of every small moment of life, giving your home a meditative and peaceful quality. Creating simple, practical, while meaningful décor is the ultimate goal of Japandi.
Traces of Handicraft and Nature
Drawing on the Japanese concept of "wabi-sabi"—the appreciation of imperfection and repaired aesthetics—Japandi emphasizes deep connections to the environment through the usage of natural material. "Japanese design values, above all, the idea of texture and age—not an unachievable perfection with flawless reflected polished surfaces," says Jarret Yoshida, Principal and Founder of Jarret Yoshida, Inc. According to Yoshida, yakisugi, a traditional Japanese method of burning and preserving wood, is a great example of this principle of imperfect craftsmanship. "I love using neutral and natural surfaces, especially because they take a space from looking like a clinically-cold showroom to being a real home filled with age and texture—inviting and relaxed," he says. Inherited from Japanese design values, Japandi style finds perfection in the "imperfect" nature and adopts local and natural materials, such as cotton, linen, wood, and paper, to connect with the environment and bring warmth to the home.
Minimalism With Human Touch and Emotional Warmth
Japandi values simplicity which brings ease and freshness into life. But unlike a minimalistic interior, which deprives all decorations and leaves only the essential functional objects usually with perfect machine-made slick surfaces, Japandi style adds the warm and rustic Scandinavian design concept of Hygge and focuses on shaping human experience, making the space more genial and sweet. Japandi style is simple but with warmth, minimal but with humanistic care.
Japandi is a wonderful way to introduce the calming zen-like elements of Japanese culture into your home while maintaining a distinctly contemporary feel. Schedule an appointment with Jarret and learn how you can turn your space into a luxurious oasis.