The Challenges and Rewards of Designing Small Spaces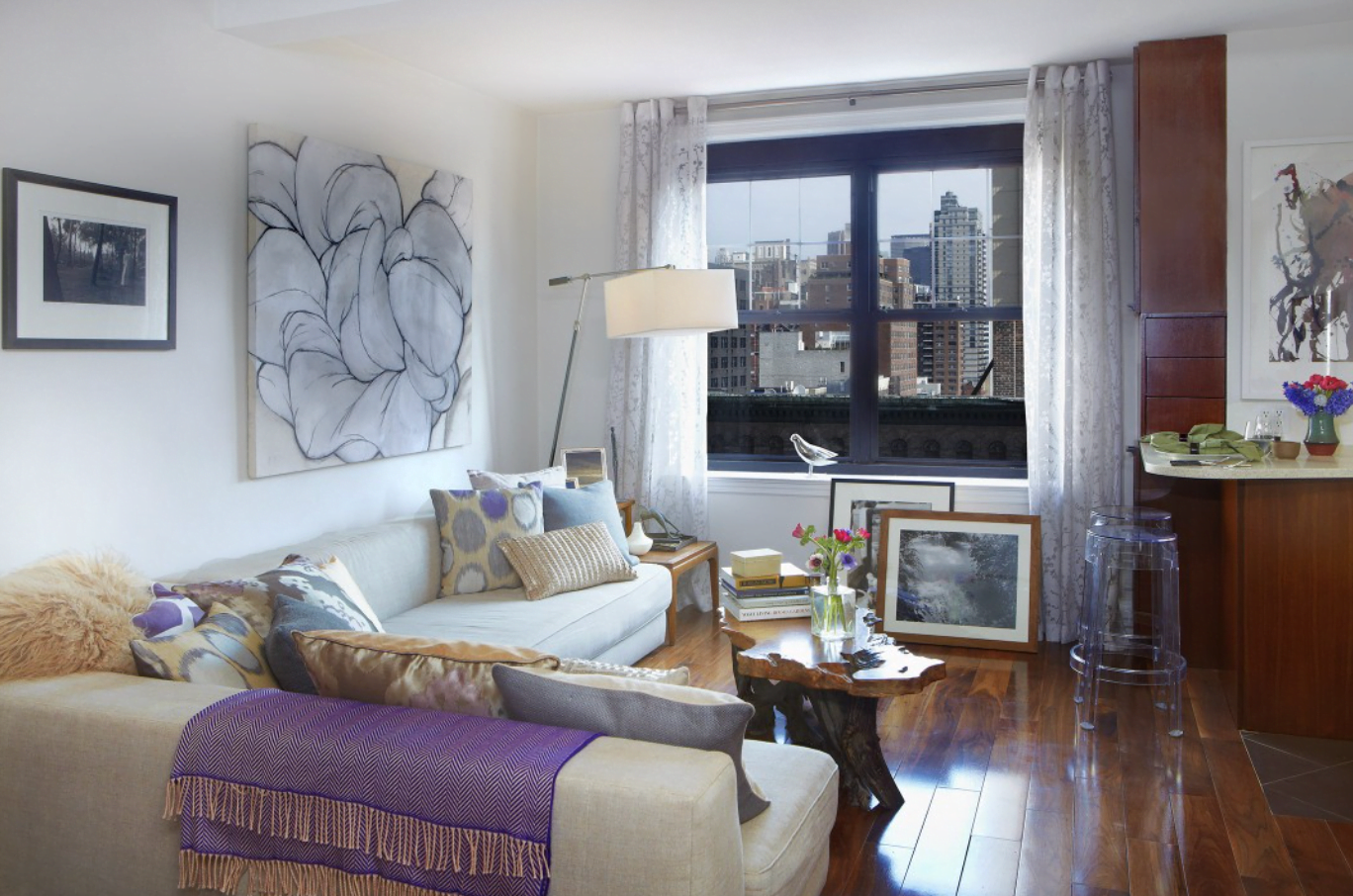 Small spaces need big ideas. As an interior designer in New York, I specialize in designing small spaces and helping my clients make the best out of their cubic footage.
Making a smaller apartment or room physically or visually larger is a common problem faced by many urban and even many suburban dwellers—and this is where an experienced New York interior design firm such as Jarret Yoshida, Inc. comes in. One of our clients wanted to open up the wall between the guest bedroom and living room, but still, maintain the privacy of a bedroom for friends and family staying over. We achieved this with an accordion wall that closed upon itself. The result was a nice large open space where previously there were two smaller rooms. Yet they maintained the guest bedroom as well for those times when they needed it.
There are always options available when working with smaller spaces. This can be as easy as using a mirror on a wall opposite a window to open up a view. Other ideas include using the correct paint scheme to lighten and brighten smaller, formerly darker spaces; and applying vertical design, such as enhancing the architectural detail around windows and doors to make rooms look taller. Hang shelves straight up the wall and towards the ceiling to achieve the same result. Anything that draws the eye upward makes rooms seem taller.
Make use of furniture with hidden storage to gain much-needed storage space in a small area. This will help to keep clutter out of the way and open up the floor and counter space. This will also certainly give a more visually open feel to the room as well.
Using the right material on furniture and the correct size and shape rug can help enhance the feeling of openness and size. In addition, lighter fabrics and perhaps a rectangle rug instead of a square one will draw the eye away from you, making the room seem longer.
The correct window treatments can bring more light into the room, as well as give it more depth by using the view to your advantage. A clear shower curtain, as opposed to a solid, will give a feeling of space in a small bathroom. Even the simple idea of using glass or Lucite tables can give a feeling of openness to the room and the home as a whole.
All in all, don't give up hope on small room design! They can be as drastic as opening a wall, or as easy and inexpensive as a mirror on the wall that stays. Should you need help, we welcome you to consult with us on ways of achieving an open and airy space and feel the freedom of a larger room.